Project Description
There's less and less fresh water in the world. In addition, climate change brings unstable weather: intense rains after periods of dry weather, droughts. These problems will touch everyone, but our cities just aren't built for that. We need to create places for rainwater to stay, and then to slowly return it back into the ecosystem. Because life follows the water. But it's not enough to just place buckets on every wall… Humans didn't evolve in concrete jungles, but in real ones! We are drawn to organic shapes, textures and movements, smells and sounds. That is the nature. Our vision is of organic moving walls, instead of metal and concrete. And nanocellulose can help bring this vision to life. 
I was inspired by the ability of a pine cone to change its shape when it's wet. Bacterial nanocellulose can imitate this dynamic, swelling up to 20 times in water. 
We're using its natural hydro-gel properties to store rainwater on basically any surface in the city. This water can then be used by moss, which cleans and humidifies the air. We use local moss, because of its exceptional resilience: it can stay dry for years, and survive in colder climates. But it's also fantastic for cleaning the air, and for acoustic isolation. In other words, it creates comfort by filtering out the noise and pollution of the modern city. Together with cellulose they form a mini-ecosystem, recreating the natural water cycle at a microscopic level.  And bringing us closer to nature.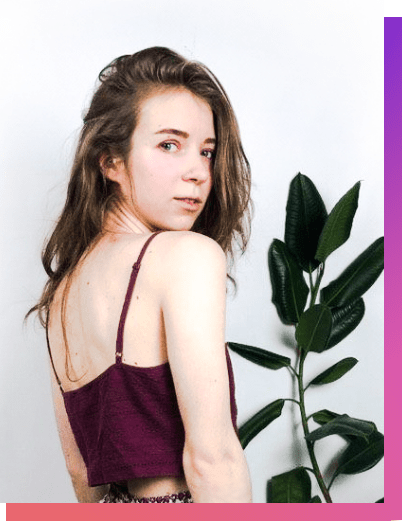 Kateryna Krolenko
I am a Ukrainian multidisciplinary designer. Since childhood, I was always interested in how nature works on a fundamental level. After studying material physics and biophysics in university, I took up procedural 3d graphics to recreate natural processes in art.  The nanoRetention project was born during the European Design Upgrade program. It's exactly my science background that allowed me to look at problems we face today from a different angle, and eventually present this multidisciplinary project. But it would be impossible without support from my team, so special thank you to:
Alina Kostikova, motion graphic designer and soft skills specialist

Olga Husarove, architect and 3d designer

Marina Beloyartseva, environmental designer and architect

Marina Chernysh, mentor
The project is funded by the European Commission, the Agency for Education and Culture, the part of the Creative Europe program, which provides the evolution and progress of the creative and cultural sectors.