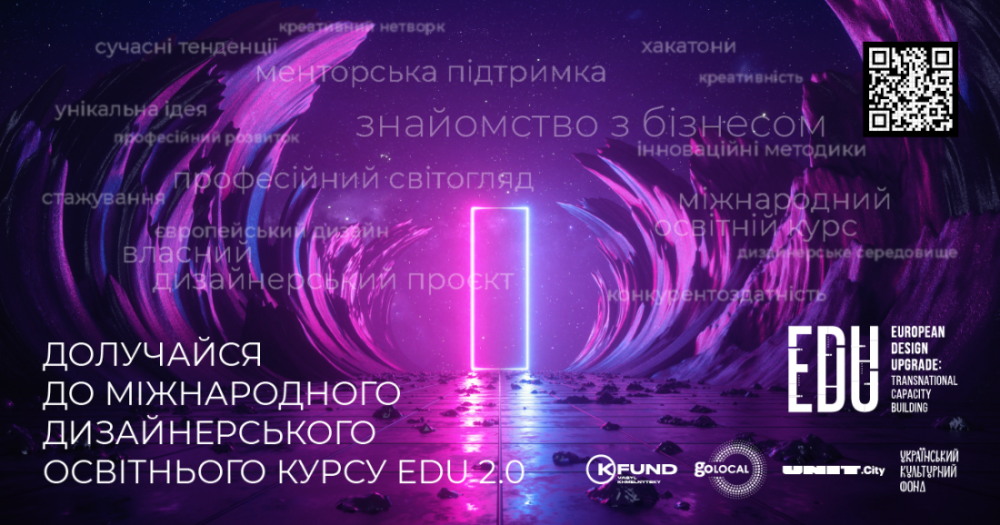 About Study course
The course program is based on 1.5-2 hour webinars from leading Ukrainian, Finnish and Belgian lecturers, representatives of the creative industries, with a total duration of about 42 hours. The course is available in Ukrainian and English for registered students and includes blocks of lectures: "Philosophy and Concept of Design", "Urban Design and Innovative Technologies", "Business Strategies for Sustainable Design", "Humanistic Design of the Future", two hackathons and final presentations design ideas for project business partners.
This course is for graduate year students (4th, 5th year) of higher design education institutions who acquire one of the following specializations: architecture and urban planning, graphic and subject design, fashion design, landscape design and landscaping, information technology, natural sciences and technology innovations, etc.
The finalists of the project, whose ideas will find a positive feedback from business partners, will get an opportunity to continue their skills upgrade on internship stage.
Selection criteria
Graduate students (4th, 5th year) institutions of higher art education
Readiness to devote 10-15 hours per week to the program for 3 months.
Innovative project or idea (design, urban planning, art, scientific or technical sphere, etc.) concept availability.
Experience in projects at creative, technological or design field and participating in exhibitions will be an advantage.